Finding Your Perfect Shade
Wednesday, February 21, 2018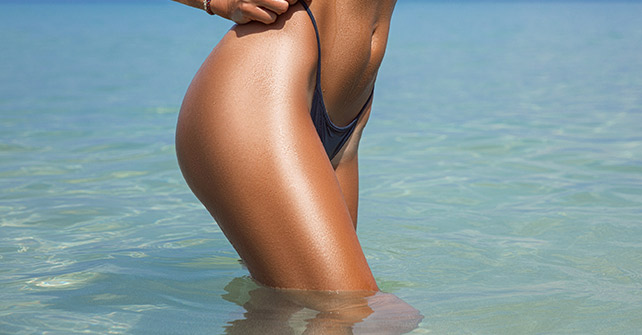 Take it from us; with the overwhelming amount of sunless tanning products available in stores and online, it can make things a little more confusing when it comes to selecting the perfect sunless shade to enhance and complement your skin tone. Here's how to avoid being dazed and confused when choosing from this vast array of sunless tanning solutions.
While searching for Mr.Right might seem like a never ending hunt, finding the right shade for your skin type doesn't need to be. Spray tanning solutions come in many shades, formulas & blends. So as confused as you might be now, finding the ideal one for your particular skin is definitely possible.
Tanning solutions will normally offer a variety of colour bases. These bases are what will deliver you either a warm, cool or ashy undertone too your tan. So when it comes time to reach for your spray tanning solutions make sure you have an understanding of these colour bases, further enhancing your desired result.
Enhance your skins radiance by choosing the correct colour base to compliment your skins tone. Keep in mind all colour bases in spray tanning solutions can be applied to any skin tone, but just like picking your foundation you want the perfect match.
So which solution will complement my skins complexion?
If you need help choosing new spray tanning solutions, for home use or for salon, home or mobile business, contact one of the beauty gurus at Adore Tanning today!