Fake Tan Reviews
Monday, August 27, 2012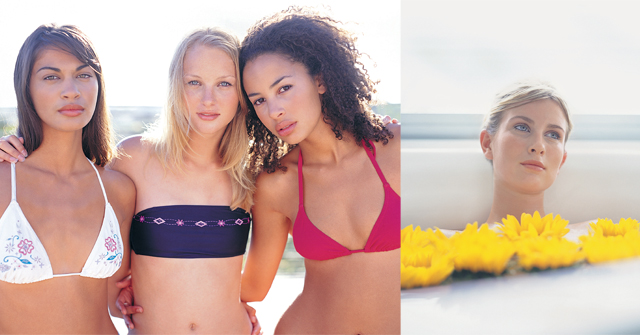 When it comes to choosing the best self-tanner, there are so many different products to choose from that it can be confusing to say the least! That's why you need to read some fake tan reviews to help you make a wise decision. Below are a few of our favourite products for self-tanning at home.
Moroccan Tan Airbrush Spray
Moroccan Tan™ Instant Airbrush Spray, combines the deep absorbing nourishment of their Moroccan Blend™ colour technology formula of Argan Oil, Triple enhanced bronzers and Triple Moisture Lock to create the perfect natural bronze tan.  With the 360o Nozzle, the innovative spray allows easy application from all angles
Model Co Tan Mousse
Containing 6% DHA as well as Caramel Extract, this tanning mousse gives an unbelievably natural-looking tan.  With a whipped-cream texture, this mousse is light and easy to apply, melting into your skin quickly and effortlessly. Forget about fake tan odours, this product has a delicious caramel scent making it pleasant to apply. If you like to treat yourself to luxurious products, this is the one for you!
FakeBake Xtreme Self Tanning Gel
This is the perfect product for someone who loves an extra dark tan! If you think that self-tanning at home can't produce a strong glow, then this product will prove you wrong! Formulated with an intense concentrations of naturally derived DHA and Erythrulose, this gel will give a long-lasting, extra dark tan. The gel formula is extremely popular, gliding onto the skin with ease and drying in a matter of seconds. This product is for the serious tanners out there!
There you have our fake tan reviews of three fabulous self-tanning products! Whether you like a gradual, subtle tan or a strong, extra dark tan, we have the product for you. With any of these self-tanners, we're sure that you can't go wrong.