Fake Tan Remover for Hair
Thursday, September 15, 2011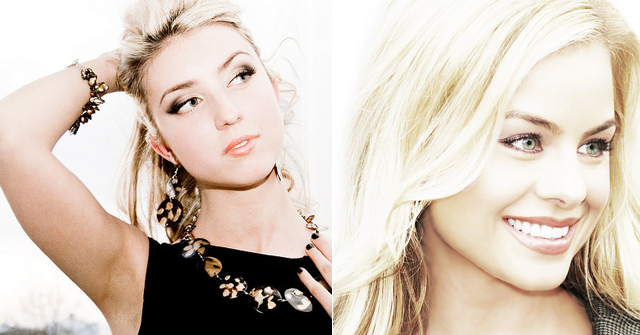 Spring and summer is all about a gorgeous tan and highlighted beach hair- but not tan IN your hair! Spray tanning can be a messy task, and accidents do sometimes happen. Here are some tips on how you can remove fake tan from your hair if you happen to find tan in your golden-blonde locks.
Prevention is better than cure Try and avoid tan stain on your blonde hair in the first place. Tie hair up and back with clean, dry hands before commencing the tanning application. Also apply a moisturiser or hair conditioner to your hairline. This will create a barrier between the tan and your hair and avoid any mishaps. Wear a hair cap during the process.
Removing fake tan from your hair If the colour does get on your hair you may need to apply fake tan remover in order to fix the catastrophe.  There are some DIY fake tan removers you can prepare at home. You can also use some everyday products to remove colour stain on your blonde hair. One of the simplest ways to remove minor colour stain is to wash hair with hot water. Heated extra virgin olive oil is another great fake tan remover. The result will amaze you. However you have to be careful not to deep fry your hair in the process! Make sure the oil is not too hot.
A chlorine-based colour neutraliser may not necessarily remove colour staining from your blonde hair completely but it you certainly tone it down.  There are some products on the market that remove permanent hair colour. It's an amazingly good fake tan remover. It is very important that you follow the instructions when using a chemical hair colour removal. If you are using any chemical colour stain removal product, always follow with a generous amount of deep conditioner that is low pH. It counteracts with the harmful chemicals and retains the natural softness and shine of your hair.
Before using any chemical fake tan remover always carry out a patch test to ensure you are not allergic to any of the ingredients. Protect your cloths and eyes from the fake tan remover too, as they often contain harsh chemicals. Always remember not to use hair colour removal products on eye brows or lashes and not to use bleach to remove colour stain of blonde hair. Bleach weakens the hair shaft resulting in brittle, damaged hair.
Through practice you will become a master at spray tanning. In the meantime, if the colour still decides to wonder off to unwanted places and these tips don't completely remove the tan from your fair hair then do not be shy to seek professional help from your local salon.