Face Tanning vs. Body Tanning
Friday, July 15, 2011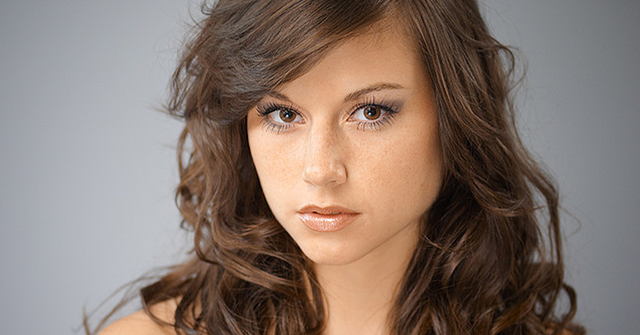 The skin on your face is very different to the skin on your body. While this may be obvious to many, what is often overlooked is the fact that you should be using different beauty products on these very different skin types. The same goes when it comes to spray tanning and self-tanning.
People often cause damage to their skin by using same tanning products for their face and body. When it comes to face tanning you should buy a specialised face tanning cream if you are doing it yourself, or asking for a face spray tan at the salon. These products are designed for the more sensitive skin found on your face and will help minimise allergic reactions.
Before you start tanning your face you need to prepare your skin. As facial skin is very delicate and sensitive, use a mild facial scrub to gently clear off any dead skin cells. Wash your face thoroughly as the extra oil around T-zone might spoil the tanning process.
Face tanning products work on the skin differently and develop colour at a different pace than body tanning products. As your facial skin is more exposed to the sun, your face tanning cream or face tanning spray may need higher SPF contents. You need to choose the colour of your face tanning product carefully as the complexion of your facial skin is often different from that of the body.
Wrinkles tend to be more visible on the face than any other parts of the body hence choosing a face tanning cream or getting a face spray tan with anti-ageing ingredients is a wise thing to do. You do not necessarily need anti-ageing ingredients in your body tanning products. When choosing your face tanning products look for products that are non-comedogenic. This is beneficial in reducing flares of facial acne if you have any. Your face tanning cream or face spray tan should also contain different amount of Liposomial Tyrosine Complexes and copper than body tanning products to be gentler on facial skin.
For a healthy glow, you need to apply facial moisturiser to keep your skin hydrated after tanning your face. You will need to wait until your face tanning product has set in before applying your moisturiser; wait at least eight hours after your face tan to apply it.
Face tanning needs to be treated with great care and differently to body tanning. If you are visiting the salon always check that products used in the spray tan are ok to be used on your face and ask about your special face spray tan options. If you are more of a do-it-yourself kind of gal make sure you purchase different products for your face and body and apply them as directed. Taking all of these considerations into account should give you a natural, balanced bronzed look from head to toe.