Face Fake Tan Tips
Monday, October 10, 2011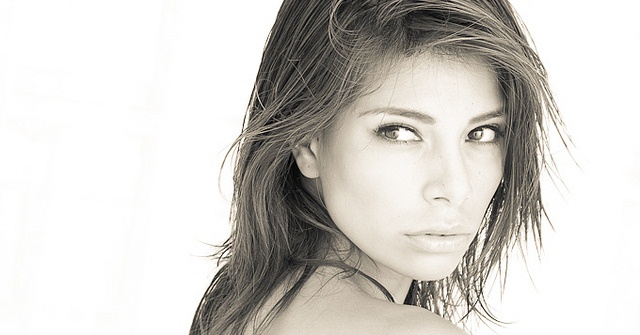 Afake tan is a much healthier, safer method of tanning than sun tanning. When it comes to your face you want to be sure you keep it well protected from sun damage like wrinkles and sun spots. So if you want to give your face and body that sweet sun kissed look, you should look to your different sunless tanning options. With so many fake tan tips for your body already out there, we thought we'd focus these fake tan tips just on face tanning.
So why are there different tips for face and body tanning? These differences are basically due to the fact that the skin on your body varies greatly to the skin on your face. The skin on your face is softer, thinner and generally more sensitive than the skin on your body.
For these reasons it's important that the fake tan you use for your face is a formula geared specifically for the face. Facial fake tanners are non-comedogenic negating all chances of getting clogged pores. Yuck, we can all agree that acne breakouts are from complementary alongside your bronzed, sexy tan! Facial tanners are also a few shades lighter than a body fake tanning product leaving you with a more natural fake tan effect.
We can't stress enough that before applying your fake tan you must always exfoliate, exfoliate, exfoliate! And then, follow with moisturiser. You want to clear your face of all dry skin, leaving the freshest layer of skin on your face as smooth as possible to guarantee an even application of your facial fake tanning product.
One of the best fake tan tips we can give you when it comes to face tanning is to make sure you apply the tanning product evenly and you don't miss any spots! Add a little to the back of your ears, under your chin and over your neck. Use upward, circular motions when applying the solution to your face. To avoid staining your hands, either don a pair of rubber gloves or wash your hands every five minutes. Set that timer ladies and gents!
Once you've finished applying your facial fake tanning solution, dab your eyebrows and hairline with a wet cotton swab to rub away the excess product. Avoid touching your face for another three hours to allow the fake tan to develop free of streaks and finger prints.
If you want to have a really natural looking tan you can try applying a smidge bit extra of the facial fake tan to your cheekbones and the bridge of your nose. These are your facial sun spots; you'll fool all into thinking you've got a natural suntan by making these areas slightly darker.
Our fake tan tips are the prime guide for the perfect facial fake tan application.
So what are you waiting for? Grab that facial tan solution and start applying!