What Can I Use On My Face to Avoid Pimples?
Wednesday, February 6, 2013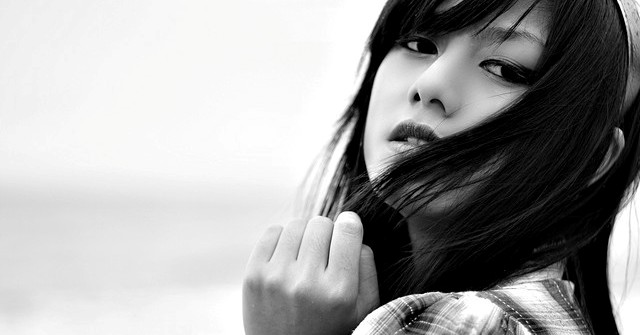 Acne is a skin problem that persists during the teenage years, and often, even after our teens. The red spots and uneven marks become prominent enough to make a person feel quite self-conscious about their appearance. To reinforce their confidence, a simple way to conceal their imperfections is by spray tanning. Your client may insist they break out when they apply beauty treatments and spray tans, but the advice you should give them is to opt for natural spray tans or organic spray tanning.
Natural spray tans or organic spray tans are the safest options for acne prone skin as opposed to the traditional method of tanning. This is because lying out in the heat and humidity of the sun or in the heat rays of a tanning bed influences the sebaceous glands which makes the skin become much more oily. The oilier the skin is, the more acne and breakouts are likely to occur. In addition, acne creams and medications make the skin sensitive. The increased sensitivity of the skin to UV rays is called photosensitivity. This makes you client's skin more sensitive to sunlight and the light of tanning beds. This raises the risks of them attaining a severe sunburn, premature aging, wrinkles, skin damage, and skin cancer.
For this reason, sun tanning is never a good idea for a client with acne prone skin, especially if they are already using acne creams or medications. For a safe and healthy glow, natural spray tans is the best way to go! You should do a spot test on you client's skin to ensure how the skin will react. That way you can choose spray tanners for them that have been especially made for the face with a lower chemical content. The spray tanners you should choose for them should be rich in naturally based and organic ingredients. Spray tan over their face lightly and pull the gun back while doing so. This will not darken their spots and it will create a natural glow on the face.
However, you should stay on the safe side and ask your client to contact their dermatologist and ask if it's safe for them to get spray tanned over their face. They can discuss the ingredients of natural spray tans with their dermatologist and check if their skin would react with any of those ingredients and intensify their acne. But your client should be told that dihydroxyacetone (DHA) only tans the dead skin cells found on the upper layer of their skins. It does not clog the pores or interfere with acne.
You must keep in mind that spray tanning – natural spray tans or unnatural spray tans – do not heal acne. You must explain to your client that tanning is a temporary way of camouflaging breakouts and acne scars.