Common Spray Tan Q&As
Friday, December 9, 2011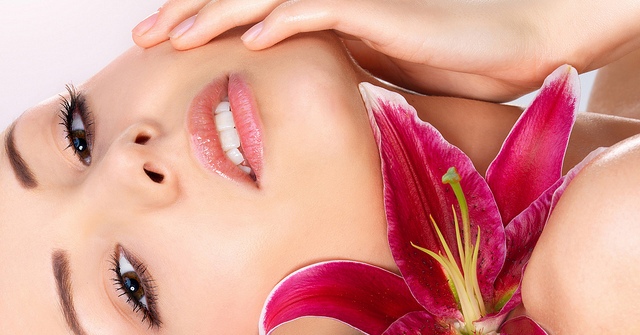 Getting your first spray tan can be scary. One of the most common fears is turning a shade of orange or becoming too dark.  However anyone who has had spray tan or two knows that there is very little to stress over.  Spray tanning has become extremely popular, which means professional salons now have the process down pat.  For anyone wanting to know more about the process, here are some common questions and answers for you to read over!
Q: What is a spray tanning and how does the process work? A: Spray tanning is a sunless procedure, giving a bronze glow within a matter of hours. A fake tan mist is sprayed over the body, containing dihydroxyacetone (DHA), which reacts with the outermost layer of skin cells to turn them brown.
Q: Are there any side effects from spray tans? A: So far, no short or long-term side effects have been found! This makes it a fantastic alternative to a UV sun tan which we all know can have serious health ramifications.  However, something that spray tanners should remember is that the ingredients have been approved for external use only and therefore should not be inhaled or ingested.
Q: How long do spray tans take? A: If you visit a well practiced spa, the procedure will take no more than 15-30 minutes! Once the tan is applied, it takes up to 8 hours for the tan to develop.
Q: How long does a spray tan last for? A: Spray tans generally last anywhere between 5 and 10 days. If you follow a few simple tips such as moisturising frequently, you should be able to hold the colour for around 10 days.
Q: How long will it take for my spray tan to develop? A: Colour instantly begins to appear due to the bronzer in the ingredients; however the final results will show in 8-12 hours.
Q: How long do I need to wait before I can have a shower? A: Once you are happy with your colour, you can shower to stop darkening any further. However we recommend that you wait at least 5 hours so that your tan can settle in.
Q: Will my spray tan look orange? A: This is an extremely common fear, stemming from people who use low quality tanning products and apply them poorly at home. However, given that you choose an experienced tanning salon, there is no reason for your tan to turn orange! An orange colour only occurs for people applying excess amounts of cheap solutions, which can be easily avoided!
Q: Do the solutions used in spray tans smell? A: Usually mists will smell slightly starchy at the start. However once you have had a shower, the smell will disappear.
Q: Should I shave before or after the spray tan? A: Whether you wax or shave, both methods must be done before you apply your tan. It's best to remove the hair one day before you go for your spray tan so that the pores have time to close over. Open pores can lead to an uneven tan.
So there you have our most frequent questions and answers. If you haven't tried spray tanning yet, it's time to give it a go. Book into an experienced tanning salon and you'll never want a sun tan again! One thing we know for sure, spray tans are the smartest way to get your glow!