Common Spray Tan Problems & Solutions
Wednesday, October 10, 2012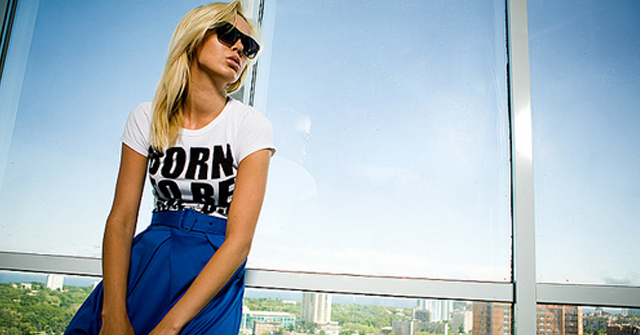 The number of people opting for artificial tans is fast growing with many wanting to avoid the dangers of the sun's harmful UV rays exposure. However, artificial tans do have their own risks so if you happen to get results you aren't happy with you need to know how to remove spray tan. Here are some of the common spray tan problems and how they can be solved:
Orange or Off-Colour Effect
Any solution is capable of producing an orange bad fake tan on the skin as a result of over-application. Many people find it difficult to stick to the recommended amount of solution per session. Therefore, the more disciplined you are with the amount of solution that you use, the better. It can also be as a result of over spraying an area of the body that easily absorbs the solution. To overcome this problem, a towel can be used to wipe off the excess solution. However:
– An orange colour may be a result of using a solution with the wrong DHA for your given skin type. To prevent this bad fake tan, ensure that you use a solution with the right DHA for the skin type that you are dealing with.
– Before considering how to remove spray tan you should also remember that an unwanted orange colour could also be due to improper exfoliation by the client. To prevent this, a sunless exfoliating product may be helpful.
Sunless Tan Spots /Stains on the Skin
These types of stains that create a bad fake tan come from the immediate bronzer, which is a dye and the DHA ingredient. To prevent this, there are products which are available that can help deter and counteract the reaction of DHA. However, for an already developed DHA stain or skin, nothing is particularly effective. But here are some helpful remedies if you want to remove unsightly discolouration:
– Soak either in warm water or warm water mixed with baby oil for about 20 minutes and go on to scrub with some exfoliation.
– Rub on some hydrogen peroxide using a cloth or sponge followed by a quick shower.
– Rub on some lemon juice and follow this up with a shower.
– Use some body hair remover or body hair bleach as instructed on the product. Do not try to use regular bleach, as it can be very damaging to the skin.
Uneven Fading and 'Lizard Skin'
With this bad fake tan, the colour will often begin to fade several days after the tanning session, thus creating a blotchy or scaly 'lizard skin' appearance. You can prevent this through daily rehydration using a tan extender or a moisturizer starting the day after your session. As well as avoiding a tanning solution with a DHA percentage that is higher than what is required for a fair-skinned client. If the results don't come out quite looking right simply follow our tips on how to remove spray tan and try again!