Brand Spotlight: Minx Bronzing & Cosmetics
Thursday, June 8, 2017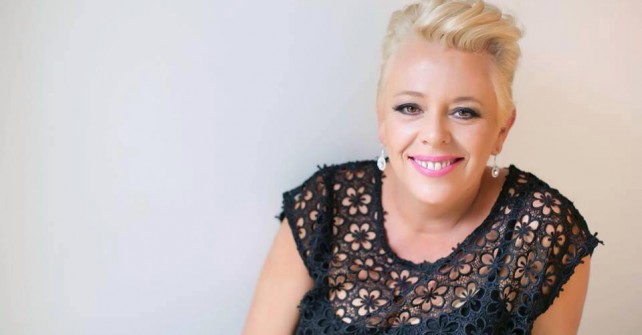 We recently sat down with Monica Griffin to find out more about Minx Bronzing and Cosmetics.
Starting as an extension of her successful nail business, Minx Bronzing and Cosmetics is now a well loved Australian spray tanning brand, owned and operated by a #girlboss. With a belief that spray tanning is not just a beauty essential but a lifestyle product, the Minx professional range consists of 4 different spray tan solutions to suit all skin types.
Minx has a personality all of her own. The Minx girl is sassy, conscious of what she is putting on her skin and of course, always glowing. Minx owner and #girlboss, Monica Griffin says she is asked all the time what her number one spray tan tip is and her answer is always to wear a spray tan that suits you and your skin. Minx understands that no two skins are the same. Every ingredient in their formulations has been thoroughly analysed for its benefits to the skin before it is utilized in their spray tan solutions. The ingredients focus heavily on prescriptive Spray Tanning and colour theory. This ensures that the right product with the right ingredients for you is used and that you not only achieve the perfect colour on your skin but that each spray tan is beneficial to the skin.
When asked what separates Minx Bronzing and Cosmetics from other spray tan brands, Monica says "We are real and personable which helps us to develop relationships within the industry, and we truly listen to our customers ideas and value their input. This assists us to deliver effective products resulting in innovative, smart and luxurious beauty that actually cares for the skin"
Monica personally wears Violet Sunset from the professional spray tanning range because it sits really well on her skin tone. Minx Bronzing and Cosmetics operates on the idea that one size does not fit all. Every body is different and so too is our skin and the reason you get a tan. Minx Bronzing and Cosmetics want to make you feel good and to have a spray tan that suits you, your needs and your skin. Minx Bronzing and Cosmetics passion for the beauty industry has allowed that idea to grow.
Minx has grown from one spray tan solution, the Chocolate Sun bronzing liquid, to 4 professional spray tan solutions and they've got a few new products up their sleeve. Their Chocolate Sun bronzing liquid is still in that line up and is one of their most popular spray tan solutions today! Minx is well loved across the globe, including by a very well known celebrity in LA, and many of your favorite TV stars and social media influencers rock their Minx spray tan. If there was one celebrity that Monica would love to see in a Minx Bronzing spray tan though, it would have to be Chris Hemsworth. There would be just one stipulation, she would have to perform the spray tan herself!
Minx Bronzing professional solutions are currently 20% off until June 30 2017 (excludes value packs) Minx Essential Kit is currently 40% off until June 30 2017