Black Magic Spray Tan Solution
Friday, March 23, 2012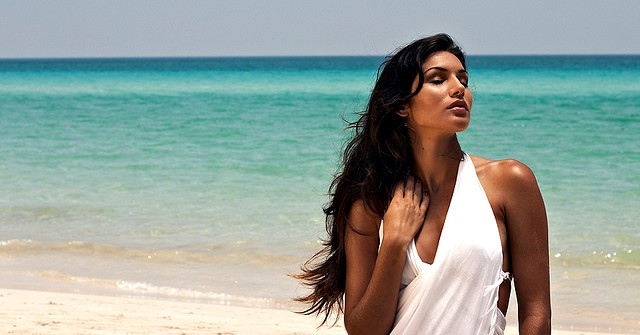 Among the Black Magic tanning range, there is a solution for everyone. Whether you like your tan to develop quickly or gradually, to be extremely dark or a more subtle glow, there is a solution to suit your needs!  These spray tan products are loved by everyone who tries them. Not only do they use professional, top-of-the-line ingredients, but they won't leave you feeling even the slightest bit sticky. Below is a review of our favourite Black Magic spray tan solutions.
Midnight Magic 8 Hour For some of us who love a summer tan, a dark tan solution just isn't dark enough. If you consider yourself a serious tanner and like the sound of a midnight black tan, then you will love the Black Magic Midnight solution. In order to achieve optimal results, you'll need to allow your tan to develop over 8 hours, so leave yourself some time.
Premium 8 Hour Just like Midnight Magic, this Black Magic spray tan solution requires 8 hours to develop before you can shower. This spray tan solution has been designed for all skin types – light, medium or dark. It is formulated with the highest quality DHA on the market, giving a stunningly even tan.  Your skin will feel nourished and odour-free after applying this product!
2 Hour Regular This magic tan solution can be washed off just 2 hours after application! You'll love the ease of using this product, being odorless and suitable for just about every skin type. Whether your skin is oily or dry, light or dark, you'll achieve an even and natural glow with this solution. Formulated with Aloe Vera and Green Tea, your skin will feel nourished and radiant after your spray tan. The best thing part is, your tan will last for 7-10 days and will fade evenly!
2 Hour Dark Just like the regular solution, this Black Magic spray tan solution will leave you feeling clean and fresh, being free of any sticky ingredients. This solution is perfect for anyone who loves an extra dark tan and is tanning in a hurry. In just 2 hours, your skin will have transformed to a strong summer glow and will be silky smooth from the Aloe Vera and Green Tea.
So there you have our four favourite Black Magic solutions. No matter what your tanning needs, there is a solution for you. Give them a try – we know you'll love them!