The Benefits of Natural Oils in Spray Tan Solutions
Tuesday, August 18, 2015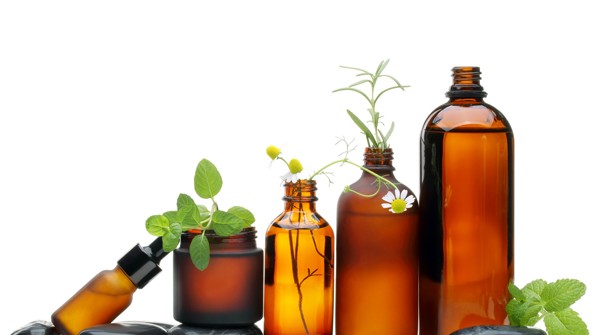 The Benefits of Natural Oils in Spray Tan Solutions
With all the technological advancements in beauty, these days it's not enough for your tanning solution to just bronze your body. Right now it's all about the multi-tasking benefits with the leading spray tan brands—both in their professional and retail solutions—infusing their offerings also with skin bettering ingredients. The delivery of choice? Skin nourishing and smoothing oils.
 ARGAN OIL
You may associate Argan Oil with soft, nourished, shiny hair, but the wonder ingredient sourced from Argan trees found in Morocco yields the same benefits in skincare as well. Hate the sometimes skin drying effects of a spray tan? This oil gives the same softening effects when included in a spray tan formulation, which is why MoroccanTan feature organic Argan Oil as the hero of their professional and retail line. Deeply nourishing, the effect of this luxurious oil onto the skin gives a silky, hydrated effect, and even helps extend the length of your tan.
COCONUT / MACADAMIA OIL
Yes, the coconut oil craze has officially spread to tanning, with PureTan's range of professional and retail products including the organic enthusiast's oil of choice (100% Pure Organic Extra Virgin, thanks), along with Macadamia nut oil. Both high in the vitamin and antioxidant count, they help to moisturize the skin and due to the their high healthy fat count, help to retain skin's natural moisture. Furthermore, coconut oil is rich in proteins, so works to regenerate skin cells and repair damage, and is said to help treat skin conditions like psoriasis, eczema and dermatitis.
AVOCADO OIL
We all enjoy an avocado for a dose of good healthy fat, but the oil from this fruit also contains antioxidants, proteins and vitamins that have fantastic benefits for the skin. While not yet as popular as the coconut oil, it's quickly gaining momentum due to its thinner consistency and fast-absorbing ability (a godsend if you've tried coconut oil and lament the thick "sheen" it can leave on some people's skin). Avocado oil in tanning products? You'll find it in JBronze's professional line, ready to hydrate, protect and strengthen your skin.