Beauty Tips for Summer
Monday, February 20, 2012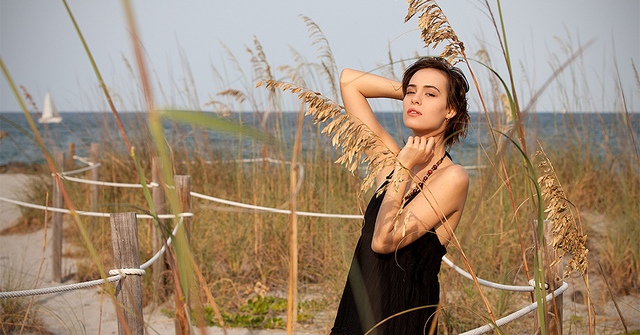 Every season has a set of essential beauty tips. With the hot Australian sun, summer can result in oily skin, sunburn and breakouts, which all far from desirable.  So how can you be a summer beauty? With some guidance from the beauty tips below, you'll be looking your very best this summer!
1. Your skin is likely to be more oily than usual during the summer months due to the heat and humidity.  Therefore, it's important to minimise the amount of oil that you add to your skin in order to avoid breakouts and black heads.  Try using oil-free face products; including water based foundations and light face moisturisers.
2. Stop using flat irons and let your hair run wild and wavy.  Flat irons will only damage your hair and remove any natural shine.  Instead, keep your hair natural and glossy. After all, beach hair looks great in summer!
3. Keep up the exercise. Whether you enjoy walking, running, swimming or another form of exercise, it's worth keeping up your fitness in summer. If you find it hard to exercise in the hot weather, try swimming.  Your skin will always look better after some healthy exercise!
4. Conditioning your hair is vital in the summer. Give your hair a treatment at home at least once a week, especially if you enjoy swimming in salt or chlorine water. You can also spritz a little leave-in conditioner and wear a swim cap so that you can prevent the hair from damage caused by chlorine and salt water.
5. One of the most important beauty tips for the skin and lips – apply products that contain SPF everyday in summer! If you want to have healthy, glowing skin, then it's critical to avoid harming it in the harsh summer UV rays.
6. To maintain your summer beauty, be sure to exfoliate your face at least twice a week to remove any excess oil or dirt from the pores.  In the hot weather, it's easy for your pores to get clogged causing unwanted breakouts.
7. Cleanse and moisturise your face every night. This will help to keep your face clean and young. In order to avoid aging and maintain your summer beauty, it's important to apply moisturiser every day.
8. Get your summer glow with a spray tan.  This is the most important of our beauty tips! If you want a summer tan, there is no need to lie in the harsh sun – instead get a healthy spray tan!
9. When you want the ultimate summer beauty look, apply a bronzer powder to your face.  For maximum effect, try to accentuate your cheek bones!
10. And our very last summer beauty tip – drink at least 8 glasses of water per day. This will help to cleanse your body of any toxins, keeping your skin hydrated and glowing.
So there you have our top 10 tips for looking your best this summer. Take the time to give them a try; you're sure to see results!