Beach Babe Bronzing
Wednesday, March 7, 2012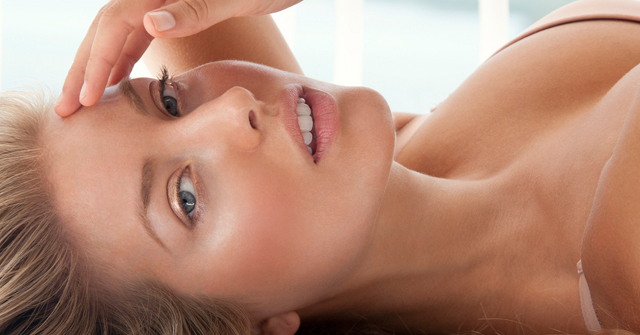 Just because summer is coming to an end doesn't mean your tan has to as well. There are heaps of options to help keep your sun-kissed skin. Spray tanning and self-tanning lotions are great alternatives, but to take it a step further and enhance your colour even more, bronzers are the way to go. With a good bronzer you can achieve a stunning glow on your face and chest in no time at all. Sometimes confused with self-tanning lotions, bronzers are very different. Self-tanning lotions contain an active ingredient called DHA to create a tan that will last up to 10 days, while bronzers are usually used for a quick application of colour and can be washed off immediately. They are also mainly used for the face, neck and shoulders.
There is an array of bronzing products on the market, including powders, gels, lotions and more.  It is extremely important to choose a good quality bronzer in order to achieve a natural and even glow. Here are some of our favourites to choose from!
This mineral infused powder will leave you looking like you just spent the day having fun in the sun. Dusting this product on yourself will help you get your golden glow without drying your skin out (thanks to the cucumber and peppermint extract).
Specifically made for your face, this facial serum releases revolutionary bronzing beads instantly. Not only will you look more tanned but you'll feel younger with the advanced skin firming and lifting agents that are included in the formula.
As you can tell by its name, this product is great for those who are short of time but love to maintain their tan! Combining a self-tanning lotion with instant bronzers, you can achieve an immediate glow, while also building a longer lasting tan. This light gel formula is easily absorbed to give you the dark tint you are looking for in just 2 minutes.
Available in two different shades to suit varying skin tones, this bronzer will give you the celebrity colour you crave, setting you apart from the crowd. When mixed with a moisturiser or face cream this powder can easily be applied over the neck, chest and shoulders for a well-rounded glow.
Bronzers are quick and easy to use and with the wide range on the market, there is definitely a bronzer out there for everyone! If you haven't tried a bronzer yet, go out and give it shot. Don't be nervous or discouraged at first if you are unsatisfied with the results – just remember there are so many bronzers available and you may be more suited to another brand. Once you find your perfect fit, you'll love the year-round tan you can achieve with a bronzer!