AVIVA Labs Spray Tan Review
Wednesday, June 27, 2012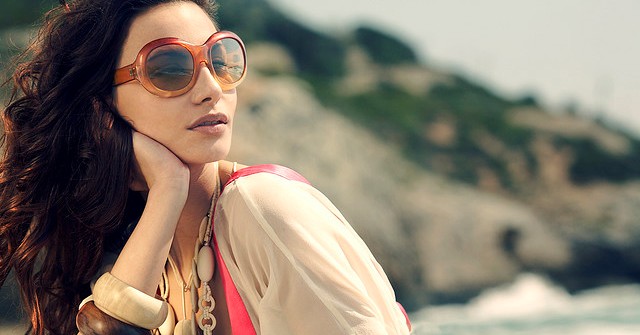 The AVIVA spray tan products are designed for those who want to achieve a sunless tan quickly. There's no messing around with AVIVA, these products will allow you to obtain a gorgeous summer tan which looks 100% natural in just 30 minutes. Being the world's first 30 minute wash-off tan, their products have an edge over other spray tanning products, providing a quick colour change for those with a busy schedule. Aviva spray tan products are a favorite of many salons and celebrities as the products dry quickly, the tanning solution is odourless, and it guarantees a beautifully natural tan every time. Below is a quick review on three of Aviva's prime products.
AVIVA Labs HollywoodIf you desire to glow like a Hollywood celebrity in just half an hour then this Super Express tanning solution is a dream come true. Giving a light natural-looking tan in just 30 minutes, a medium tan in 60 minutes and an extra dark tan in 90 minutes, this solution allows you to control the amount of tan that your skin will develop.  As you can tell, this AVIVA spray tan solution is perfect for anyone in a hurry and looking to tan for an event on the same day.  This product is also hypoallergenic and uses the highest quality ECOCERT Certified DHA. What more could you ask for?
AVIVA Labs Express Solution This solution is perfect for anyone who likes to have a relatively speedy spray tan, however who doesn't want to race home to the shower. In one hour you can achieve a light, natural tan, in two hours a medium tan and in three hours a rich, dark tan. Like all AVIVA products, this solution uses the purest ingredients available and the highest quality organic ECOCERT Certified DHA. You can rest assured that you are applying only the finest ingredients to your skin when you use this spray tan solution.  It's gentle on the skin and suitable for anyone with sensitive skin, being hypoallergenic and alcohol-free. If you're ever worried about spray tans creating breakouts, this AVIVA spray tan is the ideal solution to use as it dries quickly to avoid clogging any pores!
AVIVA Labs 10% Original Solution Suitable for anyone who likes to develop a more gradual tan, this solution will develop over 6-8 hours. Similar to the products mentioned above, this solution is hypoallergenic, gentle and uses the highest quality organic DHA and ingredients.  This product is suitable for all skin types and is perfect for anyone hoping to achieve a medium bronzed tan. This solution is one of the most popular AVIVA spray tan products, being suitable to almost anyone and anytime of the year. Free of any oil, alcohol or fragrance, this product will help you maintain fresh and healthy skin without any clogged pores or breakouts!
So there you have some of our favourite AVIVA Labs spray tan products. Whichever solution you choose, we know you will be happy, as they all use the most premium ingredients available, helping to take care of your precious skin.  All you need to do is decide whether you'd like your tan to develop quickly or gradually, and then you'll know which one to buy. Happy tanning everyone!