AVIVA Labs Review
Wednesday, May 23, 2012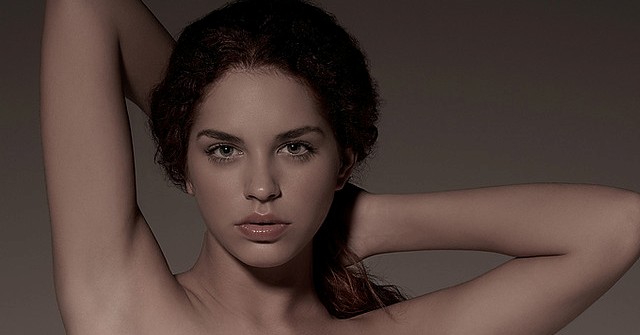 When running a tanning salon, it's important to be using the best spray tan solution for your customers. Various factors go into choosing the right solution for the perfect spray tan such as drying time, odour, colour and whether or not it's suitable for sensitive skin.  That's why we love the AVIVA Lab products! Not only do they contain pure ingredients and the highest quality organic DHA, but they are also hypoallergenic and able to be used on even the most sensitive of skin types. The best spray tan solution you could possibly use in a clinic, is one that you can trust to tan your clients without forming any negative skin reactions. Below are three of our favourite AVIVA Labs solutions that we highly recommend for salon use.
AVIVA Labs 10% Original Solution This solution is formulated with 10% DHA, producing a medium colour and being suitable for a range of skin types. For first-time spray tanners, this can be a fantastic spray tan solution to start with, suiting almost everyone from the lightest to the darkest skin tones. This solution is the perfect product to use on people who are aiming to achieve a medium bronzed appearance, making it one of AVIVA Labs most popular colours. The best part about it is that it dries instantly without any fake tan scent!
AVIVA Labs 15% Original Solution For those who are looking for a darker spray tan, AVIVA Labs 14% may be the best spray tan solution to choose. With a higher DHA content, this product can produce a deep, golden glow for the serious tanners who love to have a summer tan all year round.  Being an AVIVA product, it is still hypoallergenic and uses only the most pure ingredients. Just a thin coat of this product will give a rich, long lasting tan. That's why we recommend this product for those with naturally darker skin and hair.
AVIVA Labs Miami The third and final contender for the best spray tan solution is AVIVA Labs Miami. This product allows you to get a gorgeous natural tan almost immediately. Reducing spray tan development time from 2 hours to as little as 30 minutes, this solution is perfect for anyone who wants to achieve a tan for an event they have that same day.  Taking just 30 minutes for a light natural tan, 60 minutes for a medium colour or 90 minutes for maximum darkness, this solution truly is amazing!
So there you have three of our favourite spray tan solutions. Although there are many more incredible products for you to try out, we can promise that these are great products to use in your salon. Give them a try – we promise you won't regret it!