Adore Tanning announces exclusive online partnership with PureTan
Friday, November 14, 2014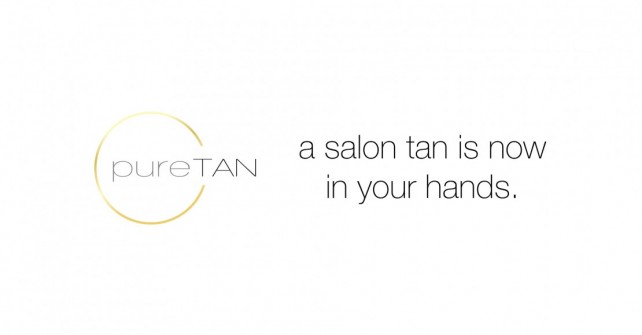 Adore Tanning is proud to announce our partnership with one of Australia's leading tanning brands, PureTan; offering both professional and retail ranges.
PureTan co-founder and Brand Manager, Danielle Newton-Fletcher, says "PureTan is thrilled to be partnering with Adore Tanning, not only is Adore Tanning the largest online tanning store in Australia, but their product range and equipment remains at the forefront of the latest tanning technology and product development. We trust their exceptional service will be extended to our clients."
PureTan's PureBronze Professional Salon Range is rich in antioxidant ingredients to assist in fighting the signs of ageing, including vitamin C & E and Kakadu plum extract. The PureBronze collection provides soothing skin agents such as aloe vera and green tea, contains firming and toning technology, and provides intense hydration through nourishing agents that include organic macadamia oil and coconut oil – assisting in a longer lasting and even fade tan. With a choice of Medium Golden Bronze, Dark Bronze or a Rapid 1 Hour Tan; PureTan has you covered.
The highly anticipated Professional range is accompanied by an extensive collection of take home products to help nourish the skin and to aid in extending the life of your PureTan spray tan! From instant tan foams and lotions to hydrating moisturisers, the range boasts luscious ingredients such as 100% organic extra virgin coconut oil, aloe vera and coconut shell.
"PureTan is my secret for a beautiful deep glow – it's never streaky or orange. The delicious Pure Moisture Coconut Range keeps my skin hydrated and smooth all year round' says Tania Zaetta – TV host, health, fitness and beauty expert.
Adoretanning.com is the exclusive online supplier of the PureTan range, available to salons Australia wide. To celebrate the range's launch, spray tan professionals are able to purchase the PureTan range at a special introductory price of 30% off all lines.
For any further PureTan enquiries please contact us on 1300 867 826.
Adore Tanning
Marketing Department
1300 867 826