Achieve your ideal Autumn Glow
Wednesday, April 23, 2014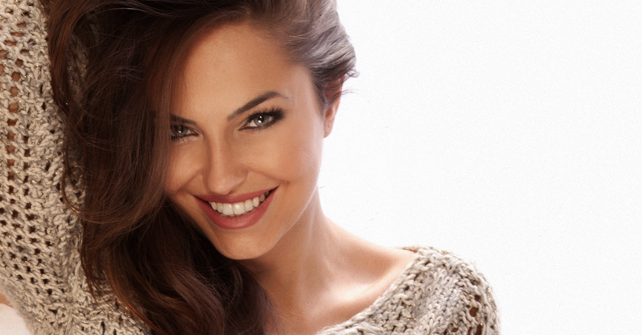 So it's now Autumn. That time of year when you slowly start to pack away your swimmers, reluctantly pull your coats out of storage and gradually say goodbye to daylight savings and your tan.
Not so fast. Just because temps are on their way back down again, doesn't mean that your skin shade has to be, too. You may not be applying your full body tan with quite so much gusto as you were when you were spending summer holiday days lying on the sand, but there are options for the season.
Switch up the summer bronze for an Autumnal-appropriate lighter glow. Opt for solutions that contain less DHA – a light version will contain around 7–8%, compared to 10% plus in the standard tanning products. Changing up your (or your clients') tanning habits to a lighter formula will result in a more natural looking, softer everyday tan.
We love:
OzTan Golden Honey (7%) – This professional formula is designed as a natural shade during the colder months as well as being perfect for bridal bronze. It's a natural olive shade that is designed for people with red or pink undertones in their skin.
Vani-T Liquid Sun (8%)  – This professional liquid tan is also apt for lighter skin tones and bridal beauty, but also is the perfect gateway colour into the colder season. All of Vani-T's formulas also work to disguise cellulite and stretch marks who just want that light veil of color cover.
Aviva Labs Original (8%) – While this formula was designed also for cooler skin tones, its designed to quick-drying and deeply moisturising so great for people who still want to maintain color in cooler months, but suffer from dryer skin.
If you slash your spray tan budget out of summer, DIY gradual tanners could be your alternative. With considerably less active DHA in each formula, the gradual tanner lets you control the amount of color you apply every day for the most subtle, natural look.
We love:
MoroccanTan Tan Glow Gradual Tan & Extender  – Designed to be an extender on top of your regular tanning, smart tanners have worked out that it works a treat on its own as well. Combined with hydrating Argan Oil, this tan gives a natural, soft color with long-lasting moisturising benefits.
Summer Tan Tanning Lotion Light – With any luck, your favourite tanning product probably comes in a light version that you can utilise as a gradual tanner. Try this sun kissed shade, which gives you buildable coverage to give you the exact glow you want.