A Spray Tan is a Safe Tan
Monday, October 31, 2011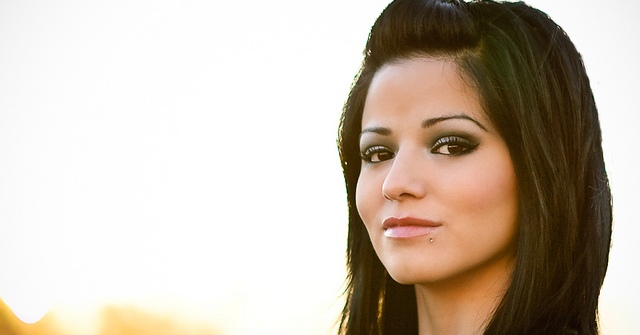 We all love a tan, but can you get a safe tan? The answer is yes, spray tans are the safest tans that you can get. Without any harmful UV rays, spray tans provide a sun kissed look that won't damage your body. Many people have switched from frying in beds to bronzing in booths. Here are a few reasons why.
The formulas created for spray tans contain DHA, an active ingredient that causes a chemical reaction with dead skin cells, changing the surface skin layer to a darker colour. This is why almost all spray tans use DHA in their formulas. The more DHA in a spray tan formula, the darker your skin will appear afterwards.  DHA doesn't absorb into the body but instead gradually fades away, meaning that it doesn't have any harmful effects unlike UV rays required for a real tan.
Having a spray tan can give you a desirable sun-kissed appearance without any long-term effects, making it the best method of tanning.  Any of the other sunless tanning methods such as lotions and foams can also give your body a safe tan. It is important however to use simple caution when applying your tan. Spray tans should only come into contact with the outer skin and must be kept from entering your eyes, mouth or nose. Although it is a safe technique when applied properly, it can cause irritation to parts of the body other than your outer skin.
There are different techniques to sunless tanning. The most common technique is the spray tan. Air brush tans are also popular and can even be applied to produce additional beauty enhancing effects such as sculpting of the cheekbones or abdominals. Lotions and foams concentrated with DHA can also give you a great fake tan and can help to extend your colour. These techniques of sunless tanning are the safest and the most recommended within tanning salons.
Spray tans are designed for all skin types, providing different skin tones with complimenting colours. If your skin tone is naturally darker, it's best to use a spray tan or lotion with a higher DHA percent to help boost your colour. For lighter skin tones, start with a lower DHA tan and build your colour from there.
If you love taking care of your skin, there's no need to be pale or washed out this summer. Spray tans are great and healthy alternative to burning your skin. They are the safe tan!