A Review of Spray Tanning Kits
Friday, January 20, 2012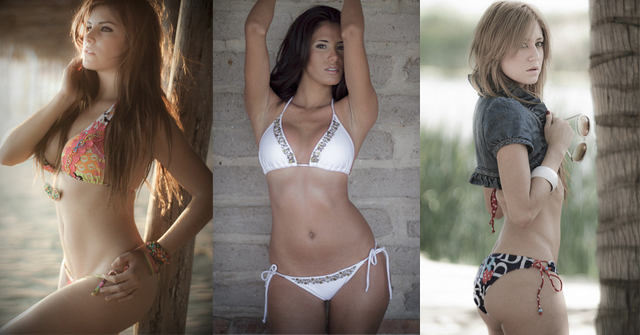 Spray tanning kits are complete packages of the products and equipment needed for spray tanning. Although these kits can vary, they generally include a spray tan machine, tanning solution, portable enclosures, G-strings, hair nets, wet towels, clean feet and a barrier cream. Spray tanning kits are suitable for tanning salons, mobile spray tanning businesses and even individuals who tan at home. Due to the booming spray tanning market, there are numerous companies producing these kits and it can be hard to know which ones to buy. Therefore, we thought it may be helpful if we reviewed three spray tanning kits we like best.
Naked Tan – Classic Kit Naked Tan products are sourced from Germany and made in Australia. The company is popular for producing tanning products with the best quality organic DHA and a blend of the most natural ingredients. No alcohol or Paraben is added to their solutions and the products are odor-free. With Aloe Vera as one of the main ingredients, Naked Tan products are both nourishing and hydrating.  The spray tanning kit by Naked Tan is intended to be a 10-minute spray treatment that produces a gorgeous tan within 2 hours. The Classic spray tanning kit includes:
The Naked Tan Classic Kit is available from Adore Tanning for $690 and is sure to give you a breathtakingly bronze and natural tan.
Playboy – Pro Spray System Kit Playboy products are sure to keep any avid tanner happy. Not only do their solutions give a glorious glow, but they're long lasting and nourishing too! With the Pro Spray Tan Kit, you can purchase Playboy's high quality products as a well priced package. For only $699, these fabulous spray tanning kits include:
For such a great deal, why not tan in style with the Playboy hot pink tanning machine?
Moroccan Tan Go Mobile Spray Tan Kit The Mobile Kit is easy to use anywhere: at home, in a client's home, in a low volume salon, or as a small business start up. The Classic 'Glam' Spray Tan System, has been created to offer great value, meeting both the consumers needs and the demands of any high volume salon environment.
Mobile Kit Includes
Equipment
Solution
So there you have a review of three incredible spray tanning kits. Depending on your needs and preferences, one of these fantastic kits should suit your tanning style. If not, you can use them as a reference point to make sure you pay the right price for any other kit.  Happy tanning everyone!