3 reasons why your tan looks orange!
Thursday, March 12, 2015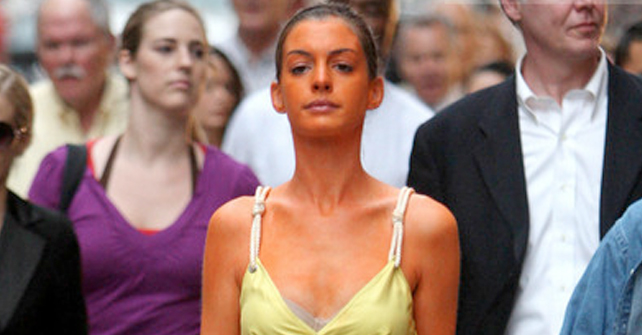 It's Saturday morning and you have just woken up. Tonight is the night. That hot guy from the gym will be at the birthday later on and you have to be looking your best, or at least a 7.5. So, in preparation you went and got a spray tan last night from your favourite spray tan technician. You know secretly deep down you should've had a shower a few hours after your spray tan was applied like your technician instructed…but surely sleeping the night in your rapid tan is harmless…right? Plus, you never know, gym guy might appreciate you looking that extra bit darker like the bronzed goddess that you are. You then get up out of bed and make your way over to the bathroom to – 'WHAT THE HELL?????! WHYYYY DO I LOOK LIKE I HAVE ROLLED AROUND IN DORITOS?!??'…You gaze at your carrot-like reflection in the bathroom mirror and start to panic…gym guy doesn't like Oompa Loompa's..and gym guy certainly doesn't like girls that look like they have been rolling around outside in the mud..So what are the reasons why you look like you could light up New York Times Square?!
Overdevelopment
There are 3 main factors that contribute to an orange tan; one being overdevelopment. Overdevelopment can cause the tan to throw off artificial and undesirable colours. The dehydrating affects of the DHA can also cause the skin to dry out and in turn the tan becomes scaly and cracks. You should always consult your technician if you plan on sleeping in your rapid tan or don't have access to a shower within the recommended wash and wear time. It is important to keep in mind that spray tans are subject to skin type – as no two skin types are the same; so what may achieve desirable results on one person, may not be the case for the other.
Low grade ingredients
Another reason why your tan may be throwing off orange hues is because of those products that contain low grade ingredients. Cheap, lower grade ingredients effect the outcome of any tan and can also leave you with a streaky, blotchy finish. Reputable, premium tanning brands that source good quality ingredients will prevent this from happening.
Incorrect colour
One last factor that can result in an orange tan is when the incorrect colour has been chosen for the client's skin type. An example of incorrect colour matching can be seen when those with skin type 1 or lighter skin types have been sprayed with an unrealistic darker colour containing higher amounts of DHA. Another example of this could also be when the incorrect colour base has been chosen for a particular skin type. Those that already have an olive complexion or whose skin throw off yellow hues should opt for a violet base tan to counteract these tones and produce an ashy brown colour. Those skin types that throw off pink hues and are looking for a warm tone should go for a green based tan.
So there you have it, the three main reasons that can contribute to an orange appearance. May your future be blessed with beautiful, chocolate tans..oh..and gym guys.